If you wish to listen and enjoy the recitation with rendition of this poem by the poet, please click the link below. Listening time is 3 minutes and 20 seconds.
Meherban Shaam-e-Gul with Rendition 220512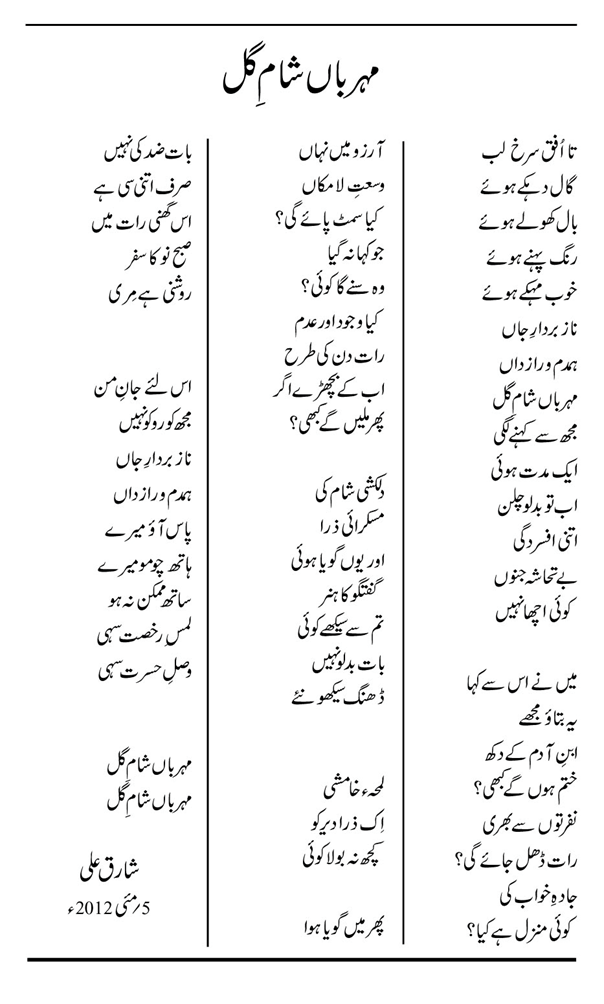 Acknowledgement: The background music for this recitation is used from the masterpiece by Ustaad Shujaat Hussain`s music album GHAZAL, when the night falls on the silk road. Please note that the poet and this website are very grateful and have humbly used the music recording clip in the background only. The entire credit for the excellence of original music goes to the original producers.